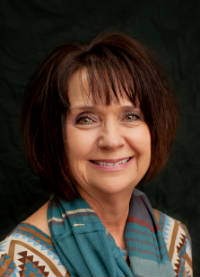 (575)693-3349
EliteCMitchell@gmail.com
My name is Cindy Mitchell, I am a Realtor and owner of ELITE Clovis Realty. I co-own the brokerage with my husband, Lonnie Mitchell. We have owned our Real Estate Company in Clovis for 12 years. We are very proud of our office and we boast that we have the best Real Estate agents in Eastern New Mexico.

I, Cindy Mitchell, am a native of Eastern New Mexico, born in Clovis and raised in the small community of Melrose, NM. I have a knowledge of the area since I have lived in Eastern New Mexico all my life. My husband, Lonnie is a 3rd generation farmer and we raised our children on the family farm. My husband and I have expertise in the farm & ranch aspect of Real Estate since it has always been a part of our lives. I love working with buyers & sellers taking care of the Real Estate needs of my clients. I work hard, putting in long hours helping to accomplish each one's dreams and goals. I pride myself in walking my clients through the beginning of their transaction to the closing table. Before coming into the Real Estate industry, I worked in the Clovis School District for 8 years which allowed me the opportunity to get acquainted with many great members of our community. I, Cindy Mitchell, have always been a people person and I delight in helping others.
ELITE Clovis Realty has just been awarded the Best of Clovis, the Readers Choice Best Real Estate Company in Clovis many times. You may also find our company on Facebook: Elite Clovis Realty .

I am very proud of our Real Estate office in Clovis, NM. In our office you will find very kind considerate professional Real Estate Brokers who hold a very high standard of honesty & integrity in all our transactions. I pride myself with the fact that we are the company: That is big enough to serve, but small enough to care.