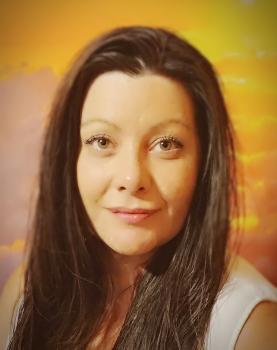 (575)693-5649
Kaylamit75@gmail.com
Hello! My name is Kayla Mitchell. I am a local girl, born and raised in the Clovis area. As a 1993 graduate of Clovis High School, I've had the privilege of being a part of this diverse community over the years. I am Mom to 3 amazing boys..... Brayden, Devin, and Robs. Anyone that knows me, knows that my hobbies are simple Good food, good music, good company, and good wine!

Real Estate is a natural choice for me for one reason..... I love people! There is nothing more rewarding than knowing that I have a satisfied customer at the end of the day!! My background is in construction, and customer service. I believe in thorough and fair service for all, no matter how big or small the sale. I have joined an OUTSTANDING team of professionals in an organization that prides itself on being "big enough to serve, but small enough to care". Find us Facebook at https://www.facebook.com/ELITECLOVISREALTY

Buying or selling a home can be an exciting, yet overwhelming process. Finding an agent to help walk you through this process from START to FINISH can help make this a stress-free, enjoyable experience! My goal is not to just help in this transaction, but to build lasting relationships with YOU! It is my job to listen to your wants and needs, be knowledgeable about the steps, and work HARD to meet the goals that are right for you. Interested in selling? Contact me today for a free Market Analysis! Considering buying? Let me help you find your perfect match! I look forward to starting a new journey with you!

Don't forget to like me on Facebook!